GET YOUR LIMITED EDITION "TOGETHER" T-SHIRT HERE!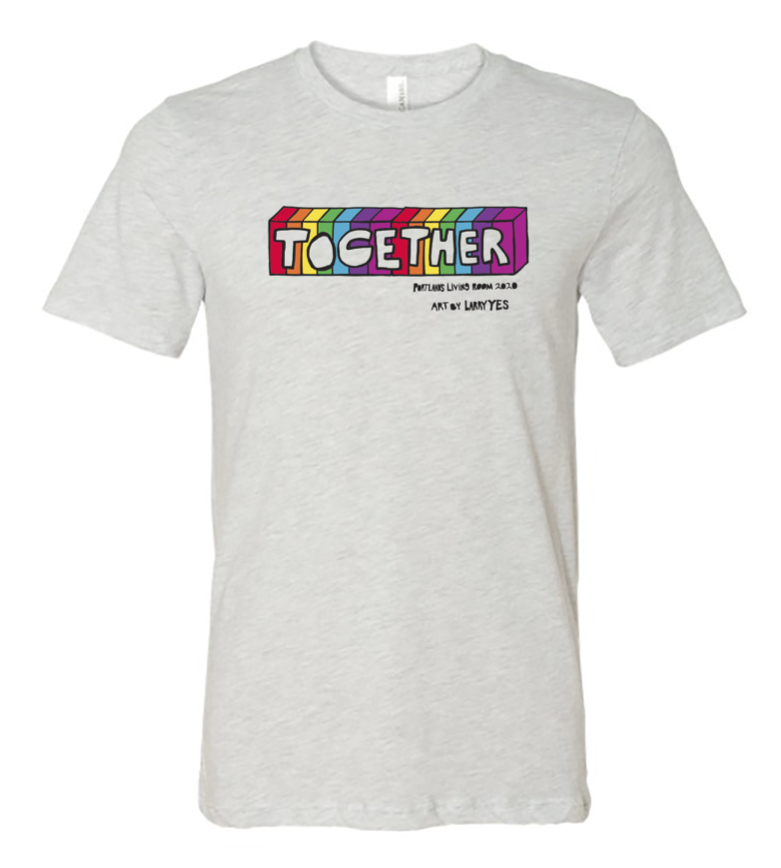 Pioneer Courthouse Square, working in partnership with Portland creative Larry Yes, a socially-engaged folk artist, and local news affiliate KGW, is proud to unveil the colorful and vibrant temporary night-time art installation 'We Are Together'. This large-scale graphic literary installation brings a message of positivity and unity from Portland's Living Room to Living Rooms throughout the region
"At the heart of this moment is the interconnectedness of all people on this planet. We are all connected and to me that is truly beautiful! I wanted to send a message that was simple, universal and hopeful – wherever you are 'We Are Together'," says artist, Larry Yes.
At a time when our City's highly visited central City Park is void of public gathering due to the health and safety measures instituted to protect our community, this unique temporary art installation was conceived in collaboration with the Square's citywide public safety partners. To assure Portlanders are safe and abiding by all social distancing guidelines Pioneer Courthouse Square asks community members to exclusively view remotely during nighttime hours through KGW's Pioneer Courthouse Square skycam atop the Pioneer Park building.